Philips
Philips Hue Runner Black 2x5,5W - With Hue Dim Switch
SKU: 8718696159279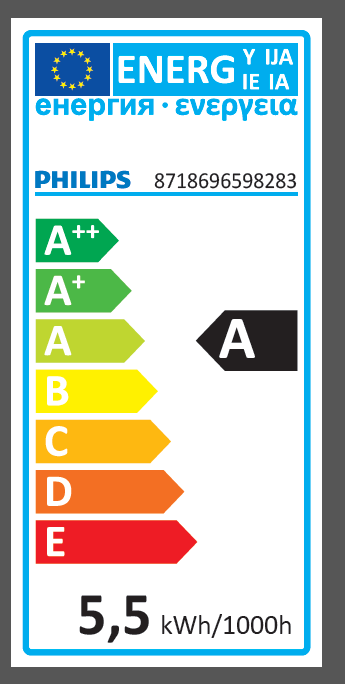 Spotlights of high quality that are manufactured to last for a long time, with a focus in detail. Hue luminaries from Philips are easily controlled through the Hue application on your smart phone. Straight out of the box, you can switch these light between 4 different light setting, from cold white to warm yellow. Relax with a warm light, or get energized with the cold one!
Product description
Specifications
Product description
Hue White Ambiance
Did you know that lighting can make your every day life easier? With Philips HUE White Ambience you can regain energy, wake up in the morning, get help to focus on your reading or simply just relax better. You decide which! You do this easily with either the push of a button through the HUE-app or through any of the HUE switches. Use any of the nuances of white to yellow. From a much colder, energizing white light, to a more warm and cozy yellow light.
4 different light settings (Kelvin)
Light has a clear effect on your state of mind, behavior and routines. Chose one of four light setting and let the light help you in different ways during the entire year. The four setting named Relax, Read, Concentrate and Energize are meant to suit all of your lighting needs, and switching between them is a breeze using your smart phone or one of the many Hue accessory tools.
Dimmer
The dim switch can be placed anywhere together with the small docking station. Of course the whole thing is wireless!
Control via smart devices
By synchronizing your lights and connected to your Philips HUE dock, you can control the lighting wirelessly from any room in your home. Thus, all control of light from your smartphone or tablet is carried out wherever you are in the world.
Specifications
Dimmable and adjustable color temperature
Effect: 2x5.5W
Number of lamps 2
Base GU10
Lamp life 15,000h
Material: Aluminum
Color: Black
Height 10.9 cm
Length 30.5 cm
Width 8.9 cm
Ul>
| | |
| --- | --- |
| Voltage: | 230V AC 50Hz |
| Typ av Lampa: | White Ambience 2200 - 6500K |