Philips
Philips Hue Being ceiling lamp aluminium 1x40W 230V
SKU: 8718696159224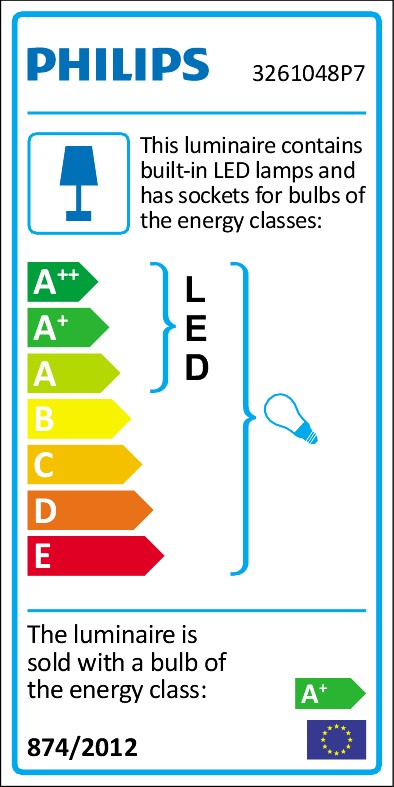 Helps you wake up, get energy and relax
We are affected by the lack of light here in the Nordics, specially during the winter period. With the right light at home, we can improve our routines and create the perfect environments in our living by using the different light settings and different light temperatures that can be used for relaxing or to boost your energy. Hue Being is a sleak and stylish ceiling plafond that suites most livings.
Product description
Specifications
Product description
Hue White Ambiance
Did you know that lighting can make your every day life easier? With Philips HUE White Ambience you can regain energy, wake up in the morning, get help to focus on your reading or simply just relax better. You decide which! You do this easily with either the push of a button through the HUE-app or through any of the HUE switches. Use any of the nuances of white to yellow. From a much colder, energizing white light, to a more warm and cozy yellow light.
4 different light settings (Kelvin)
Light has a clear effect on your state of mind, behaviour and routines. Chose one of four light setting and let the light help you in different ways during the entire year. The four setting named Relax, Read, Concentrate and Energize are meant to suit all of your lighting needs, and switching between them is a breeze using your smart phone or one of the many Hue accessory tools.
Control through smart units
By connecting your luminaire or light source to the Philips Hue-bridge, can you control the lights wirelessly in your entire house through a smart unit like a phone or tablet.
Safety and comfort
By connecting your luminaire or light source, the possibility to activate the Geo-fencing option becomes available. This means that the bridge senses whenever you leave or arrive at your home, and in turn can then turn off or on all the lights that you want. Of course, creating schedules is also possible, so the the light turns on and off on specific times, so that you can feel safe whenever you leave your home for longer periods of time.
ZigBee
Philips Hue is programmed using the software language called ZigBee. ZigBee is one of the two standards for wireless connectivity in technology (the other language being Z-Wave). Regular updates and improvement are made regularly and easily through the Hue-app.
Dimmer
The dim swtich can be placed anywhere together with the small docking station. Of course the whole thing is wireless!
The Hue-ecosystem
Through the Hue-bridge, you can install 50 different light sources or luminaires. There are then controlled through the Philips Hue-app that is available for all iOS and Andriod devices.
Specifications
Dimming and adjustable color temperature li>
Effect: 32 W li>
Lamp life 25,000h
Material: Metal and plastic
Color: aluminum and white
Height 5.1 cm Li>
Length 34.8 cm Li>
Width 34.8 cm li>

li>

Li> ul>