Philips
Hue White 9.5W A60 E27 Set
SKU: 8718696785218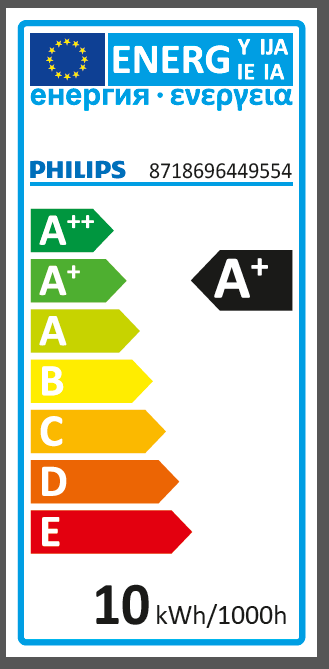 Get started with the HUE White starter kit!
The latest technology within lighting where your lightsources and luminaires can be controlled through your smartphone, even from the other side of the world. This access truly increases safety and comfort. Turn of all of your light when you leave home and turn them on again when you return! Philips HUE is all about simplifying life and increase your peace of mind by offering everyone smart and simple sollutions to issues in life. Experience Philips HUE White and the high qualitative light that dims perfectly and has a very, very long life span.
Product description
Specifications
Product description
This package contains:
span> 1x Hue Bridge
2x Hue white 9.5W A60 E27 p>
Hue White
You smartphone is the remote for you home lighting. Experience peace of mind and safety in your home through the wireless, remote controlling of the light where ever you are. Create a rotation scheme that turn your lights on and off during certain points of the day. Philips Hue White was created for the practical consumer that enjoys having a smarthome that welcomes you home whenever that might be. They can also all be turned of when you leave the home through functions like geo-fencing. A perfect choice for the simple consumer that still wants something extra.
Synchronize
By connecting the Hue-lamps with the Hue Bridge will you experience a world of possibilities. Integrate your entire light system with the TV (works with the Philips Ambilight) or take the gaming experience to a whole new level by connecting your Philips Hue system to one of the amazing third party applications found for both iOS and Andriod.
Wake up naturally
This Philips Hue-lamp can wake you up in a more natural way, by immitating a sunrise by slowly increasing the brightness of its light. This funktion can be put on a timer, so that you wake up everyday in a more harmonic manner.
Security and comfort
Through a technology called geo-fencing, this lightsource can turn on or off autimatically when you either enter or leave your home. You can also create specific or random time schedules and rotation schemes that make sure that the light is turned on or off whenever you are not home (when travelling or away for the evening), and in this way increase the generall security of your home.
ZigBee
Philips Hue is programmed using the software language called ZigBee. ZigBee is one of the two standards for wireless connectivity in technology (the other language being Z-Wave). Regular updates and improvement are made regularly and easily through the Hue-app.
Specifications
Socket: E27 screw socket p>
Form Factor: A60 p>
Lifetime: 25 000 Hours p>
Color Temperature: 2 700 K (Warm White) < / p>
Wattage: 9.5 W p>
Light Flow p>
High quality light div li>

Only dimmable via the smartphone or tablet div> li>

180 ° diffusion angle div> li>

> 80 CRI div> li> ul>

Lumental: 800 lm p>

Upgradeable Software: Yes p>

Startup Time: Immediately 100% Luminous Flow p >

Height: 110 mm p>

Width: 61 mm p>

p>

p>

| | |
| --- | --- |
| Voltage: | 230V AC 50Hz |
| Assembly type: | E27 Lamp socket |
| Typ av Lampa: | White - 2700K |