Qubino
Inbyggnadsrelä (Potentialfri utgång) - Flush 1D Relay
SKU: ZMNHND1


Har potentialfritt relä vilket innebär att ingen av reläets poler är anslutet till spänningsmatningen. Detta gör att det går att styra annan spänning än den som driver produkten, eller att t.ex. simulera knapptryckningar.
Max belastning är 10A/2300W 230V resistiv last. Om ej resistiv last styrs begränsas maxlasten.
Matningsspänning: 230V AC eller 24-30V DC
Kan inte mäta energiförbrukningen på ansluten last.
Ingen extra säkring behöver anslutas om säkringen i elcentralen är på 10A eller lägre.
Product description
Specifications
Product description
Why Flush 1D Relay?
The Qubino Flush 1D Relay is ideal as a dry contact switch for lights, fans, ovens, washing machines, irons, power sockets, garage doors, electric radiators, water heaters, etc. The output contact is voltage free (dry contact), so different power supply loads can be connected to the module. It also supports the connection of a digital temperature sensor.
What is it used for?
The Qubino Flush 1D Relay is ideal for remotely controlling and switching electrical devices (e.g. lights or fans).

The smallest of them all.
The Qubino Flush 1D Relay module occupies a smaller volume than comparable modules of any other brand and will fit easily in any flush mounting box.

Remarkably versatile.

The Qubino Flush 1D Relay can operate across a wide temperature range, from a chilly -10°C to a scorching 40°C (14°–104°F). It supports the connection of a digital temperature sensor, which is also useful for creating complex scenarios. Every module also acts as a repeater in order to improve the range and stability of the Z-Wave network.
The simplest installation.
Extremely small size and a specially designed casing mean that connecting the module inside a flush mounting box is simplicity itself. The installation process, tested and approved by professional electricians, consists of just three simple steps.

Incredibly fast support. Free.
We know that when you need information you need it quickly. That is why we offer a live customer service helpline, where you can get instant answers to all your questions. Free. All our support and training is personalized and free of charge.
The most tested and most reliable module.
Qubino modules are "install-and-forget" products. Our products are made to last, so we only select and use top-quality electronic components. Our modules are also the most tested Z-Wave microcontrollers on the market. The Slovenian Institute of Quality and Metrology (SIQ), an independent testing body, tests safety parameters including temperature rise, construction, insulation resistance, power consumption and overload in accordance with the EN 60669-2-1 standard.
Specifications
Power supply: 110 - 230 VAC ±10% 50/60Hz, 24-30VDC
Rated load current of AC output: (resistive load) 1 X 10A / 230VAC
Rated load current of DC output: (resistive load) 1 X 10A / 30VDC
Digital temperature sensor range (sensor must be ordered separately): -50 ~ +125°C
Operation temperature: -10 ~ +40°C
Distance up to 30 m indoors (depending on building materials)
Dimensions: (WxHxD) 41,8x36,8x15,4mm
Weight: 28g
Electricity consumption: 0,4W
| | |
| --- | --- |
| Voltage: | 24-30V DC |
| Voltage: | 230V AC 50Hz |
| Size (WxDxH): | 41.8 x 36.8 x 15.4 mm |
| Min power (W): | 0 |
| Z-Wave plus: | Yes |
| Max power (W): | 2300 |
| Assembly type: | Mounting |
Qubino Flush 1D Relay Extended User Manual/Installation Manual 2.2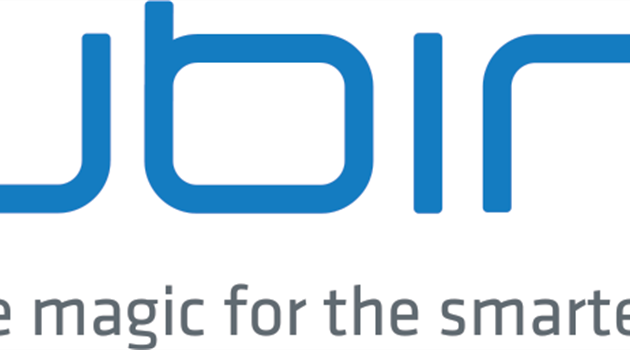 Jämförelse Qubinos inbyggnadsmoduler
Qubino har ett helt gäng inbyggnadsmoduler och i detta inlägg går vi igenom tänkta användningsområden för de respektive produkterna.