Philips
Hue Milliskin recessed spot 1x5,5W - round aluminum colored frame
SKU: 8718696171769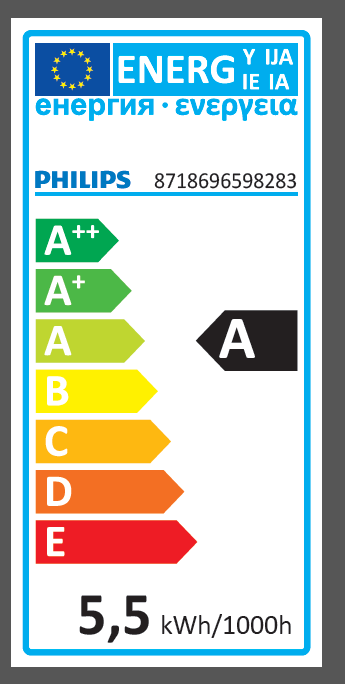 Directable Hue-spotlight that you can control with your smart device and add to your Hue ecosystem.
Milliskin is here! The Hue-family has now been exapanded with a recessed spotlight, perfect for lighting up your living room, home office or bedroom! It contains a Hue GU10 Ambience light bulb that you of course can connect to the Hue bridge and hen controll with any smart device.
Product description
Specifications
Product description
Hue White Ambiance
Did you know that lighting can make your every day life easier? With Philips HUE White Ambience you can regain energy, wake up in the morning, get help to focus on your reading or simply just relax better. You decide which! You do this easily with either the push of a button through the HUE-app or through any of the HUE switches. Use any of the nuances of white to yellow. From a much colder, energizing white light, to a more warm and cozy yellow light.
Synchronize
By connecting the Hue-lamps with the Hue Bridge will you experience a world of possibilities. Integrate your entire light system with the TV (works with the Philips Ambilight) or take the gaming experience to a whole new level by connecting your Philips Hue system to one of the amazing third party applications found for both iOS and Andriod.
Wake up naturally
This Philips Hue-lamp can wake you up in a more natural way, by imitating a sunrise by slowly increasing the brightness of its light. This function can be put on a timer, so that you wake up everyday in a more harmonic manner.
Security and comfort
Through a technology called geo-fencing, this light source can turn on or off automatically when you either enter or leave your home. You can also create specific or random time schedules and rotation schemes that make sure that the light is turned on or off whenever you are not home (when traveling or away for the evening), and in this way increase the general security of your home.
ZigBee
Philips Hue is programmed using the software language called ZigBee. ZigBee is one of the two standards for wireless connectivity in technology (the other language being Z-Wave). Regular updates and improvement are made regularly and easily through the Hue-app.
Dimmer
The dim switch can be placed anywhere together with the small docking station. Of course the whole thing is wireless!
Hue-ecosystem
Through the Hue-bridge, you can install 50 different light sources or luminaries. There are then controlled through the Philips Hue-app that is available for all iOS and Andriod devices.
Specifications
Lamp life 15,000h
Adjustable spout head
Material: synthetic
Color: Chrome/Aluminium
2 years warranty
Installation Depth: 10 cm
Dimensions: 9x9 cm li>
The product should not be mounted directly to heat insulating material.
| | |
| --- | --- |
| Voltage: | 230V AC 50Hz |
| Typ av Lampa: | White and Color Ambience |