Philips
Hue LightStrips Plus 1m ext
SKU: 8718699703448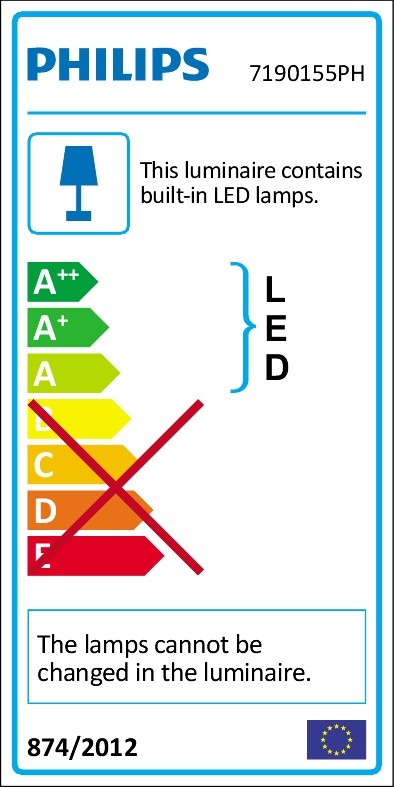 Chose between 16 million different colors in the Hue-app
The most flexible lightsource you can ever imagine. Shape it, cut it, stick it to what ever surface you want to light up. You can even lengthen it up to 10 meters with the available 1m extension. Just like the other HUE Color products, the lightstrips have 16+ million colors to chose from and the tailor according to your taste in the way of rotation schemes, geo-fencing and everything else that the main HUE application and the +600 third party applications allow.
Product description
Specifications
Product description
Hue White and Color Ambiance
Hue White and Color Ambiance has with the latest technology within lighting, and tremendous potential and amazing possibilities. You can easily chose between 16 million different colors in the Hue-app, all with the push of a button. Create a cozy atmosphere by dampening the light in the same rhythm as your favorite song. Save your favorite setting so that you later on easily can change from one to another. When it comes to Hue-Color, it is really the imagination of the user that sets the boundaries. Create the most amazing experience with your own home lighting.
Color
Chose between 16 million different colors in the Hue-app, which makes it easy to save your favorite lighting setting and then allows you to quickly chose between different themes. Of course, these light also allow you to light up your surrounding with different nuances of white light. From the more energizing daylight setting to a more warm white one, for the evenings.
Synchronize
By connecting the Hue-lamps with the Hue Bridge will you experience a world of possibilities. Integrate your entire light system with the TV (works with the Philips Ambilight) or take the gaming experience to a whole new level by connecting your Philips Hue system to one of the amazing third party applications found for both iOS and Andriod.
Wake up naturally
This Philips Hue-lamp can wake you up in a more natural way, by imitating a sunrise by slowly increasing the brightness of its light. This function can be put on a timer, so that you wake up everyday in a more harmonic manner.
Security and comfort
Through a technology called geo-fencing, this light source can turn on or off automatically when you either enter or leave your home. You can also create specific or random time schedules and rotation schemes that make sure that the light is turned on or off whenever you are not home (when traveling or away for the evening), and in this way increase the general security of your home.
ZigBee
Philips Hue is programmed using the software language called ZigBee. ZigBee is one of the two standards for wireless connectivity in technology (the other language being Z-Wave). Regular updates and improvement are made regularly and easily through the Hue-app.
Specifications
Length: 100 cm
Height: 0.5cm
Width: 1.45cm
Can be extended to 10m
Fissile each 33 cm
Warranty: 2 Years