Philips
Philips Hue Buckram White 4x5,5W - With Hue Dim Switch
SKU: 8718696164167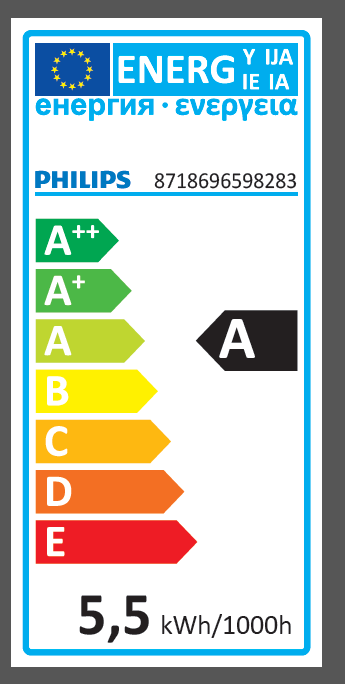 Modern designed ceiling spotlights belonging to Philips HUE
Spotlights of the highest quality that are constructed to maintain for a long time as well as provide great light. This Hue-luminaire is easy to connect to your Hue-ecosystem and can then be controlled by using either a smart device or any of the Hue accessory tools like the Switch or Tap. The luminaire contains 4 Hue White Ambience GU10 light bulbs, that come with 4 present lighting settings: Energize, Concentrate, Read and Relax.
Product description
Specifications
Product description
Hue White Ambiance
Did you know that lighting can make your every day life easier? With Philips HUE White Ambience you can regain energy, wake up in the morning, get help to focus on your reading or simply just relax better. You decide which! You do this easily with either the push of a button through the HUE-app or through any of the HUE switches. Use any of the nuances of white to yellow. From a much colder, energizing white light, to a more warm and cozy yellow light.
Synchronize
By connecting the Hue-lamps with the Hue Bridge will you experience a world of possibilities. Integrate your entire light system with the TV (works with the Philips Ambilight) or take the gaming experience to a whole new level by connecting your Philips Hue system to one of the amazing third party applications found for both iOS and Andriod.
Wake up naturally
This Philips Hue-lamp can wake you up in a more natural way, by immitating a sunrise by slowly increasing the brightness of its light. This funktion can be put on a timer, so that you wake up everyday in a more harmonic manner.
Security and comfort
Through a technology called geo-fencing, this lightsource can turn on or off autimatically when you either enter or leave your home. You can also create specific or random time schedules and rotation schemes that make sure that the light is turned on or off whenever you are not home (when travelling or away for the evening), and in this way increase the generall security of your home.
ZigBee
Philips Hue is programmed using the software language called ZigBee. ZigBee is one of the two standards for wireless connectivity in technology (the other language being Z-Wave). Regular updates and improvement are made regularly and easily through the Hue-app.
Dimmer
The dim swtich can be placed anywhere together with the small docking station. Of course the whole thing is wireless!
The Hue-ecosystem
Through the Hue-bridge, you can install 50 different light sources or luminaires. There are then controlled through the Philips Hue-app that is available for all iOS and Andriod devices.
Specifications
Dimmable and adjustable color temperature li>
Power: 4x5.5W li>
Number of lamps 4 li>
Base GU10 li>
Lamp life 15,000h
Material: metal
Color: White
Height 10.3 cm Li>
Length 24 cm Li>
Width 24 cm li>

li>

Li> Ul>
| | |
| --- | --- |
| Voltage: | 230V AC 50Hz |
| Typ av Lampa: | White Ambience 2200 - 6500K |